by Eldric Vero
April 23, 2023
This Chart of the Day was inspired from the recent article in the Easton Spectator by Dr. William Makis "150th Canadian doctor who "died suddenly" since Pfizer Moderna mRNA rolled out":  https://www.eastonspectator.com/2023/04/22/150th-canadian-doctor-who-died-suddenly-since-pfizer-moderna-mrna-rolled-out/.   This is the opening paragraph of this article: "These days, there are far stronger morals, ethics and honorable behavior in the Mexican drug cartels, than in Canada's entire healthcare leadership."  Here is the link to Dr. William Makis substack article:
https://makismd.substack.com/p/canadian-doctor-sudden-deaths-have.
Panel 1 This graph was created utilizing the data presented within the article.
Panel 2
This figure is sourced from the Public Health Agency of Canada within Covid-19 Vaccination in Canada under the Doses Administered tab :   https://health-infobase.canada.ca/covid-19/vaccine-administration/.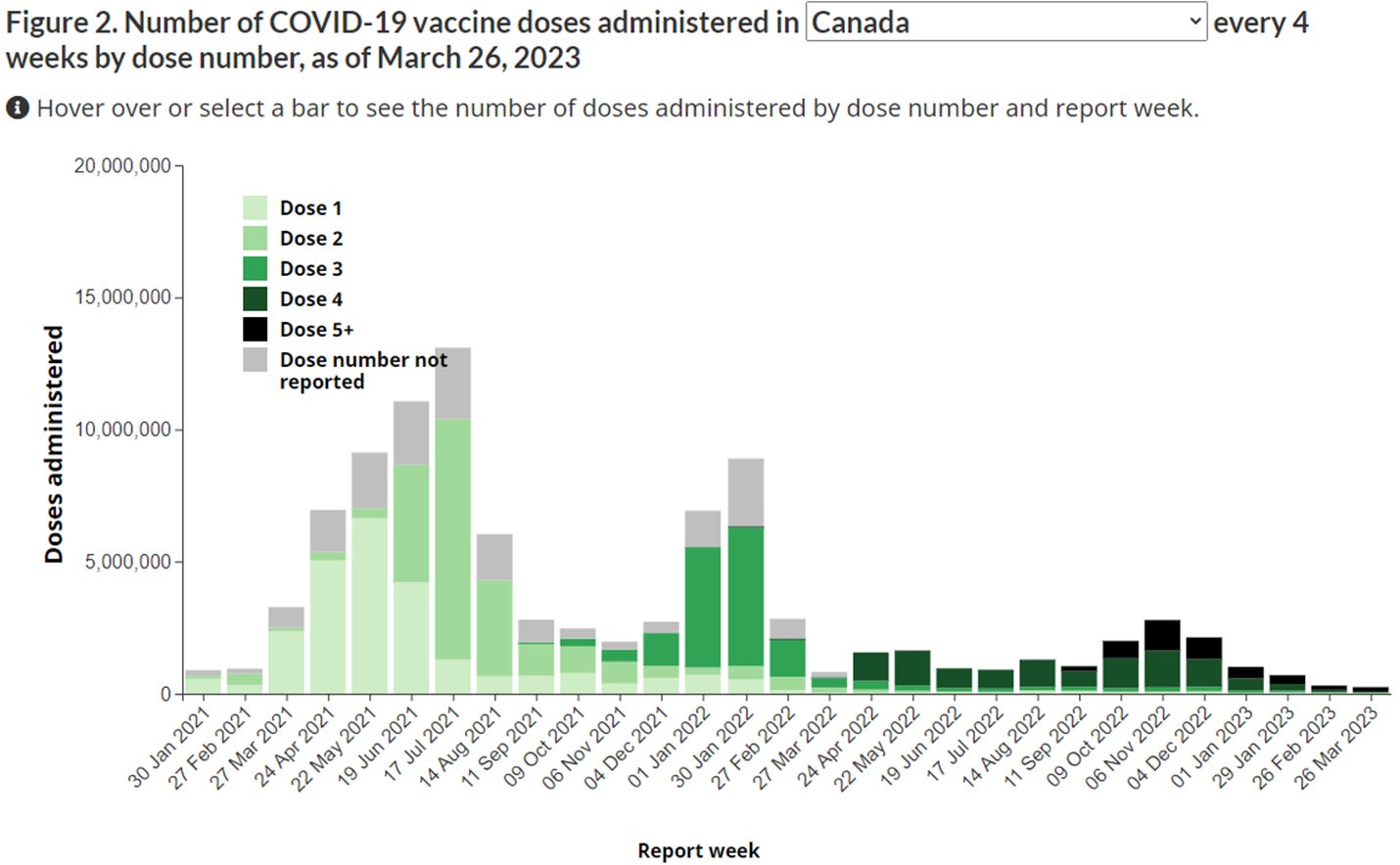 Remember, as per Health Canada : "Evidence indicates that vaccines and boosters are effective at helping to prevent serious illness, hospitalization and death due to COVID-19. Evidence indicates that the benefits of COVID-19 vaccines continue to outweigh the risks of the disease. Receiving an mRNA booster dose provides even better protection."
Do you think the data supports these claims by Health Canada?