How Big Pharma prices their Drugs.
Cancer drugs are expected to be the fastest-growing drugs for Big Pharma in the next five years. We call it Oncology in the industry (Oncology is the study of Cancer).
According to Statista's Health Market Outlook projections, Oncology will bring in 320.6 Billion dollars for Big Pharma, more than four times as compared to the drug coming in second place, Immunosuppressants.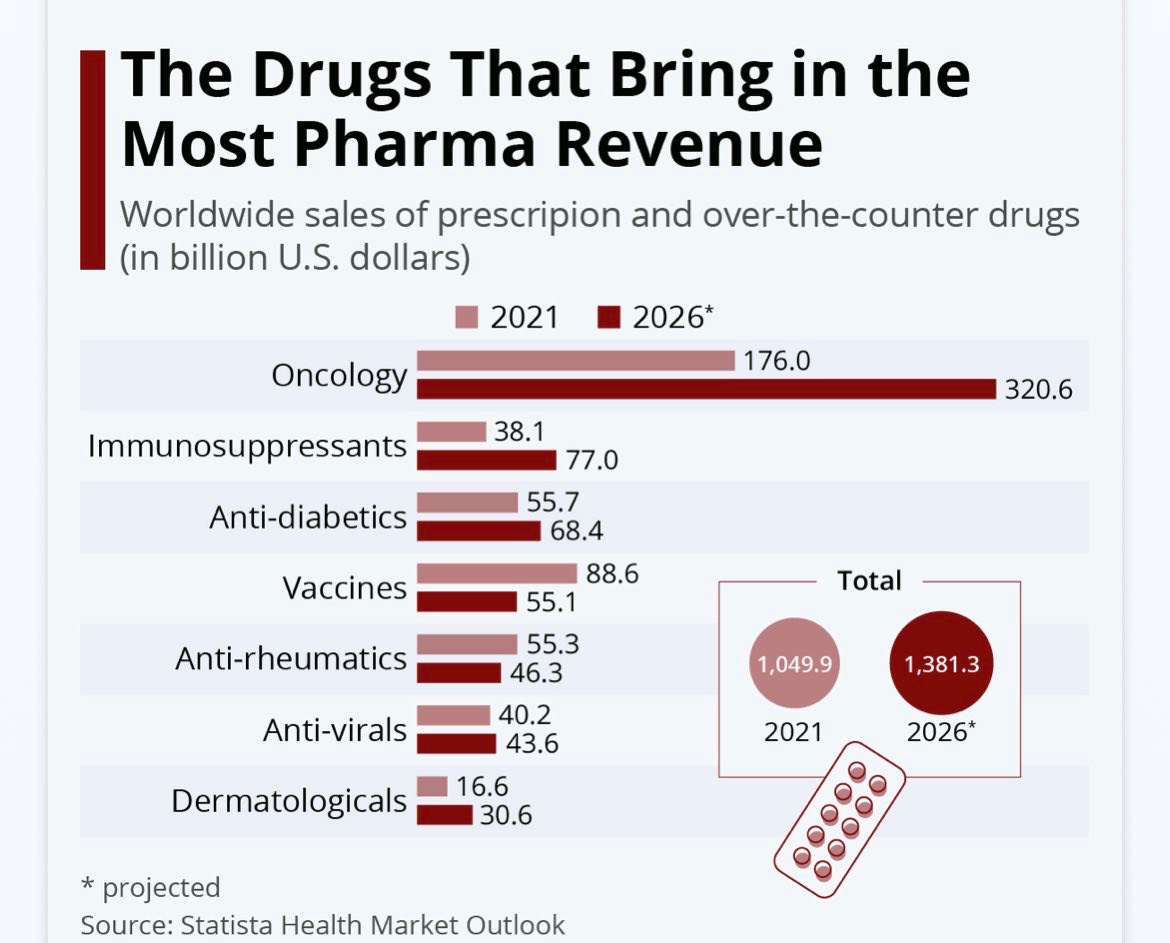 Read More HERE