(Ashley White)
| | |
| --- | --- |
| | December 6, 2019 |
In the summer of '05, Ashley White was a few months shy of her fourth birthday when her mother was brutally murdered … supposedly at their home in North-Central Edmonton.
I say supposedly because there are two sides to this story.
According to police, Liana White was stabbed repeatedly in the master bedroom — right across the hall from where Ashley was sleeping.
According to the man who accused/convicted of the murder, that didn't happen.
The battered and semi-nude body of Ashley's mother was later found in a shallow ditch beside a dirt road, not too far away. 
Ashley's father, Michael, a heavy-duty mechanic, was promptly charged with murder. A jury would find him guilty of murder and off to a federal prison he went.
The former Canadian soldier is now in a pen near Gravenhurst, north of Toronto.
Ashley isn't a kid anymore. She turned 18 on November 16, 2019.
Now, for the first time, Ashley White — who'd been at the epicentre of one of Canada's most sensational murder cases — tells her story …
---
THE CRIME, THE FUNERAL
It was warm day in July 2005 when scores of friends and co-workers of Liana White made their way to a funeral home in downtown Edmonton to say goodbye to the 29-year-old hospital unit clerk.
I was there too, reporting for 630 CHED. I recall many crying … and, at the front of the room, Liana's closed coffin with fresh flowers on top. It was one sad day.
Absent from the service was Liana's husband, 28-year-old Michael. He was at the Edmonton Remand Centre, sharing a jail cell with a police 'plan' [paid informant] who was hoping to weasel information from him.
Homicide detectives had slapped the former soldier with two charges: first degree murder and offering an indignity to a human body.
In an exclusive jailhouse interview for CHED, I heard Michael White out. The bottom line was that he loved his wife deeply and did not kill her.
Few believed the man — especially the jury when it came to trial, about a year later. Twelve men and woman decided Michael White was guilty. A judge then sent the former soldier off to prison with no chance of parole for 17 years.
The police version of events is that Liana White was stabbed repeatedly with a serrated kitchen knife in the master bedroom of the family's four-level split home on Warwick Crescent in North-Central Edmonton. Michael White says that didn't happen.
---
NEW EVIDENCE?
After White's appeal was rejected, a private detective carefully examined the evidence shown at trial, then uncovered a significant amount of NEW evidence … concluding that Michael White was not the culprit.
In a comprehensive three-binder report, Bruce Dunne revealed dozens of irregularities and inconsistencies with both the police investigation and White's murder trial.
Edmonton lawyer Marilyn Burns then dropped a bombshell. She says a woman who was well-known to the White family [with a history of violent knife attacks] — has confessed to Liana's murder.
Burns says the real killer shared the information with her psychiatrist. It's all documented, she says, in a file in the shrink's office.
The lawyer had access to the file because she was representing Ashley in a child welfare matter. I found out about the bombshell information because I knew the lawyer.
---
Ashley left Alberta more than a decade ago. She now lives in Ontario, in a small town with her paternal grandmother, Carol and Carol's husband, Larry Forbes.
The teen is now enrolled at a local college where she's taking a medical course that will help prepare her for nurses' training.
Ashley's goal is to become a registered nurse, an RN.
Ashley's high school graduation photo [2018]
Ashley has broken her silence on her father's murder conviction. I spoke with her by phone on Sunday morning, December 1st, 2019.
Ashley agrees with investigator Bruce Dunne that her Dad didn't do it …
ashley-white-3-dec-2019-2019-12-04-5.45-pm-1.m4a
---
                                                        Transcript [edited for clarity]
Ashley:  "I don't think he did it either. "

Author:  "What makes you say that, Ashley?"

Ashley:  "When you know dad, he's not the aggressive-type … he's like a Teddy Bear … [that describes] him, really.

"From the sounds of it, he really loved my Mom."

Author:  "He has a hearing coming up early in the New Year for unescorted passes, a mild form of parole. Do you plan to talk to the Parole Board?

Ashley:  "Yeah, I wrote a letter, and I'm going to be attending …"

Author:  "What did you say in that letter — if you could condense it …"

Ashley:  "I would talk about how I'd love to have my dad with me because I don't have my mom … and I'd like to have my Dad in my life.

"I'm really close with him and supportive of him."

Ashley also disputes statements made in 2005 by Maureen Kelly [her maternal grandmother] that Ashley "heard and saw everything." Not true," Ashley says, adding she didn't hear a thing.
Mind you, Ashley was just metres away, across the hall in her bedroom, when all this supposedly happened.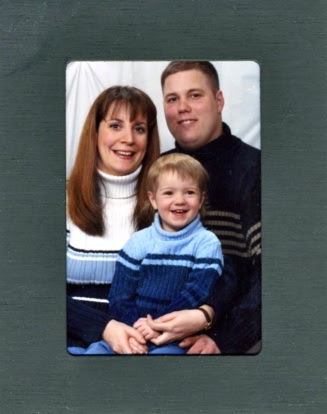 Many inconsistencies in the Michael White murder case are detailed in a previous blog story, Whitewashed?? Click here to see that story [warning: this isn't a quick read]
https://byronchristopher.org/2017/03/12/killer-lets-take-another-look/
---
ASHLEY WHITE, RN
Victim Liana White had been a hospital unit clerk at the Royal Alexandria Hospital — and now, her only child dreams of working in the medical field as well.
Ashley explains why she wants to become a nurse …
[Clip runs :40]
ashley-white-1-dec-2019-2019-12-04-5.20-pm-2-1.m4a
                                                       Transcript [edited for clarity]
Ashley: "I like helping people and I'm interested in the human anatomy.

"[I worked] as a 'co-op' student at the hospital, and I really enjoyed it. And so I decided this is what I want to do …

"I was in day surgery, and that's like right after [pause].

"I will help prep people for surgery, follow the nurses, wake up patients — but I don't give out medications or do charting."
---
NORMAL TEEN
Ashley White is living the life of your average teenager.
She earns money by working part-time at a grocery store, attends college, has loving parents, a boyfriend, a modern iPhone … and she's excited about playing basketball and English-style horseback riding.
[The teen points out she has little time for video games.]
And this fall, Ashley got what every teen dreams of — a driving licence.
---
A CHILDHOOD FROM HELL
Ashley had a nightmarish early childhood. Her life was turned upside down when her mother was murdered and her Dad sent to prison.
The child lived briefly with her maternal grandmother, Maureen Kelly, who also lived in Edmonton at the time.
But Ashley was soon removed from Maureen Kelly's care. She then went to another home in the area before Alberta Social Services got involved and put her in foster care.
To this day, Ashley says she still fears 'grandma Maureen'.
Maureen Kelly, Liana [Kelly] White and newborn Ashley [2001]
Ashley then lived with two sets of foster parents in South Edmonton.
Carol and Larry Forbes [Michael White's mother and step-father] applied for guardianship of Ashley. Thanks to lawyer Marilyn Burns, she succeeded.
Ashley eventually relocated to the Forbes farm in Ontario where she began a whole new life.
It wasn't long before the girl was visiting her dad in prison, about two hours' drive away. Ashely has now met with her father dozens of times. According to Ashley, they connect "really well."
Michael White, who had been in a medium correctional facility, has since been moved to minimum.
While Ashley has done well since she left Alberta, there have been some hiccups. One happened in early August 2012 when Maureen Kelly travelled to Ontario and got involved in a physical confrontation. Court heard that the former social worker assaulted two people at the Forbes farm, where Ashley was visiting.
A judge found Maureen Kelly guilty of assault. The woman ended up spending a weekend in a country jail. She was also slapped with a two-year restraining order.
Here's a short blog story on that incident …
https://byronchristopher.org/2012/09/19/mother-of-murder-victim-liana-white-in-trouble-with-the-law/
A second incident was even uglier — and according to Ashley, it happened fairly recently, . A woman approached her at her grocery store and warned she would "end up like her mother."
The person who made the threat is known to Carol and Larry Forbes as well as Ashley.
---
ASHLEY'S EARLY MEMORIES OF MOM & DAD
ashley-white-4-dec-2019-2019-12-06-11.12-am.m4a
Transcript [Edited for clarity]
"I remember some parts when I was younger with my mom and dad, but they were always good memories. I've never had any bad memories about them.

"I remember always wanting to go see my dad when he came home.

"One time I had a neighbour friend over and she got hurt and my mom gave give her stickers and stuff like that — hospital stickers. They came in a square box and you get them from the doctor's office. She always had them at the house. If I got hurt or one of my friends got hurt and she was crying, my mom would help her and give her a sticker."
---
THE HEARING
Michael White, now 42, is scheduled to appear before the Parole Board in February 2020.
The meeting will take place at the Beaver Creek Institution and Ashley will be there. She's written a letter to board members and although I haven't seen it, the gist of her letter appears to be that her father should be granted unescorted leaves [meaning without a guard].
Ashley hopes her dad will eventually be given full parole.
Guards at the maximum security prison in Edmonton and at the medium-security prison in Gravenhurst describe White as a 'model prisoner.'
White has already been granted escorted leave to work on community projects … and when he was on bail in Edmonton, he travelled to Ontario to attend the funeral of his grandfather.
Michael James White still maintains his innocence.
It's worth noting that at the time of his trial in Edmonton, he was offered a reduced charge of manslaughter. But White turned it down, saying he didn't kill his wife.
If White had pled guilty to manslaughter, chances are he would've been a free man years ago.
Byron Christopher
 | December 5, 2019 at 5:38 PM | Tags: 
630 CHED
, 
Alberta Social Services
, 
Beaver Creek Institution
, 
Bruce Dunne
, 
Byron Christopher
, 
Carol Forbes
, 
Edmonton
, 
Edmonton Police
, 
Liana White
, 
Marilyn Burns
, 
Maureen Kelly
, 
Michael White
, 
Parole Board
 | Categories: 
Crime
, 
Journalism
, 
Police
, 
Prison
, 
Radio
, 
Wrongful convictions
 | URL: 
https://wp.me/p2HP1u-ekT